| | |
| --- | --- |
| Pros | Cons |
| Minimum deposit of just $5. | Mainly offers CFDs and forex trading. |
| Offers USD, EUR, GBP, and JPY. | Standard forex and stock index CFD fees. |
| Up to 1:30 leverage, low spreads. | All 16 terminals are MT4 and MT5 variants. |
| Includes currencies, stocks, and commodities. | |
| Over 1,000 trading instruments available. | |
| Webinars and demo accounts for learning. | |
| Absorbs all replenishment and withdrawal commissions. | |
XM Trading Review – Catering to a Global Demographic
XM, under the operation of Trading Point of Financial Instruments Limited, extends its investment and ancillary services to residents within the European Economic Area (EEA) and the United Kingdom, thereby adhering to regulatory requisites and safeguarding trader interests. The established entity strives to embed a structured trading environment, supplemented by robust regulatory adherence and a clear orientation towards transparent operations.
With a regulatory backbone provided by entities like the top-tier Australian Securities and Investments Commission (ASIC), the Cyprus Securities and Exchange Commission (CySEC), and the Belize authority Financial Services Commission (FSC), the platform strives to instill a framework that aligns with legal and ethical trading practices, further reinforcing its dedication towards offering a secure trading environment to its clientele.
Embarking on a Trading Journey: Careful Navigation Amidst Volatile Seas
Traders, both seasoned and novice, who decide to embark on their journey with XM, are not merely navigating through varied trading options, but are also aligning with a platform that underscores the significance of informed trading, risk awareness, and steadfast adherence to regulatory protocols.
It is vital for individuals to approach the arena of forex and CFD trading with a wary eye, melding the utilization of available tools and resources with a comprehensive understanding of market dynamics and risk factors. Through a conjunction of insightful strategy formulation, prudent risk management, and a continual learning ethos, traders can endeavor to craft a pathway that aligns with their financial goals while mitigating potential downfalls.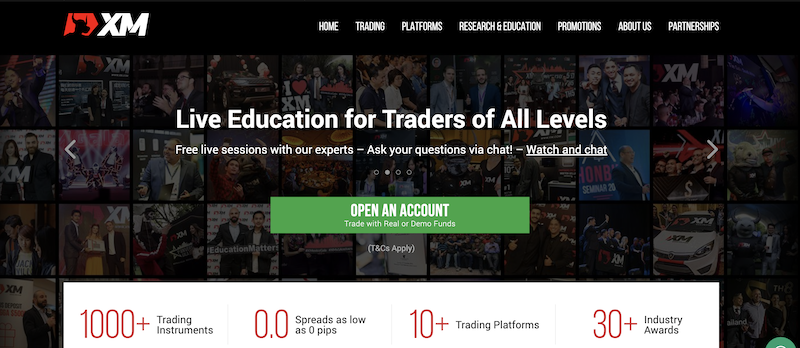 XM Trading Has Nore Than 10,000,000 in Their Client Base!
XM, as an entity, has demonstrated its commitment to providing expansive trading options, catering to an extensive demographic of traders spanning across 190 countries. With a sprawling client base exceeding 10,000,000 and a dedicated team of more than 900 professionals, the platform elucidates a blend of extensive experience and intricate knowledge within the financial industry, thereby proffering an environment conducive for trading by individuals at various proficiency levels.
Moreover, the provision of diverse trading platforms and the support for over 30 languages distinctly position XM as a broker that appeals to a global audience. Utilizing its profound expertise and resources, it endeavours to facilitate traders in realizing their investment aspirations, consolidating its stance as a prominent broker in the industry.
Empowering Educational Ventures: A Step Towards Enlightened Trading
Embarking on the path of trading, especially within the forex and CFD sectors, necessitates a continual learning approach. XM, recognizing the imperativeness of educated trading, furnishes its clientele with a wealth of educational tools and initiatives, such as webinars and demo accounts. This emphasis on education endeavors to equip traders with the knowledge and insights requisite for navigating the often tumultuous terrains of the trading world, thereby mitigating risks and enhancing the potential for profitability.
Conversely, it is crucial to underscore that despite the availability of resourceful tools and a supportive trading environment, CFD trading remains a venture enveloped with substantial risks, potentially leading to the rapid loss of invested capital. This aspect, coupled with the notable fact that a significant percentage of retail investor accounts encounter monetary losses from trading CFDs, accentuates the need for cautious and informed trading practices.
Nurturing Relationships: A Pillar of Sustained Success
The managerial team at XM has demonstrated a fervent dedication to cultivating relationships with clients and partners alike, with visits to over 120 cities, embodying an approach that prioritizes direct engagement and understanding of varied market dynamics. This hands-on approach not only enhances client relationships but also serves to continually refine and evolve the offerings of the platform, aligning them with the diverse and shifting needs of traders globally.
In encapsulation, while XM proffers a substantial suite of offerings, paired with educational resources and a robust regulatory framework, it is imperative for traders to navigate the realms of forex and CFD trading with astute awareness and a strategic approach, ensuring alignment with their risk tolerance and investment objectives.
Risk Warning
It is pivotal to acknowledge the intertwined risks within the realm of trading CFDs. These financial instruments are enveloped with complexities and carry a pronounced risk of swift monetary losses due to leverage. Data reveals that 75.33% of retail investor accounts endure monetary losses while trading CFDs with this provider. Consequently, it is crucial for traders to ascertain whether they comprehend how CFDs operate and if they can withstand the substantial risk of forfeiting their money. A thorough perusal of the Risk Disclosure is strongly advised.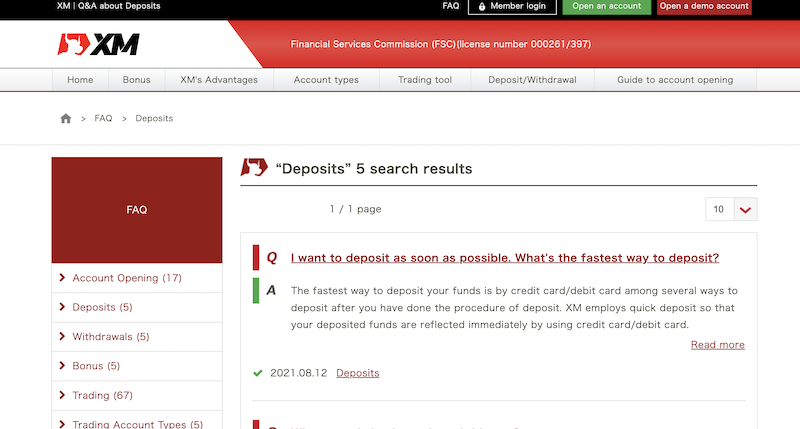 FAQ
What regulatory bodies oversee XM Trading's operations?
XM Trading is regulated by several top-tier authorities, including the Australian Securities and Investments Commission (ASIC), the Cyprus Securities and Exchange Commission (CySEC), and the Belize authority Financial Services Commission (FSC).
What educational resources does XM Trading offer to its clientele to enhance their trading knowledge and skills?
XM provides a wealth of educational tools and initiatives, including webinars and demo accounts, to equip traders with essential knowledge and insights for navigating the trading world and mitigating risks.
How does XM Trading maintain a secure and legitimate trading platform amidst the potential for scams in the financial industry?
XM Trading underscores stringent compliance with legal and regulatory requisites, emphasizing transparency in its operations and steadfast adherence to regulatory protocols to ensure a secure trading environment.
Who is the target demographic for XM Trading and how does it cater to a global audience?
XM Trading caters to a wide-ranging demographic across 190 countries, providing various trading platforms and supporting over 30 languages, positioning itself as a broker that appeals to a global audience and varying proficiency levels among traders.
How does XM Trading emphasize and facilitate informed and secure trading practices among its users?
XM endeavors to blend a diverse trading environment with educational support, emphasizing risk awareness and educated decision making, to aid traders in navigating through the financial markets securely and potentially profitably.