Remember: CFDs are complex instruments with a high risk of losing money rapidly due to leverage. 68% of retail investor accounts lose money when trading CFDs with this provider. You should consider whether you understand how CFDs work and whether you can afford to take the high risk of losing your money.
eToro is one of the world's leading social trading and asset trading brokerage companies. eToro gives you access to multiple financial instruments, including stocks, commodities, currencies indexes, and crypto-assets.
So Is It Possible To Trade eToro For Free?-Yes, it is possible to trade with a 0% commission exchange.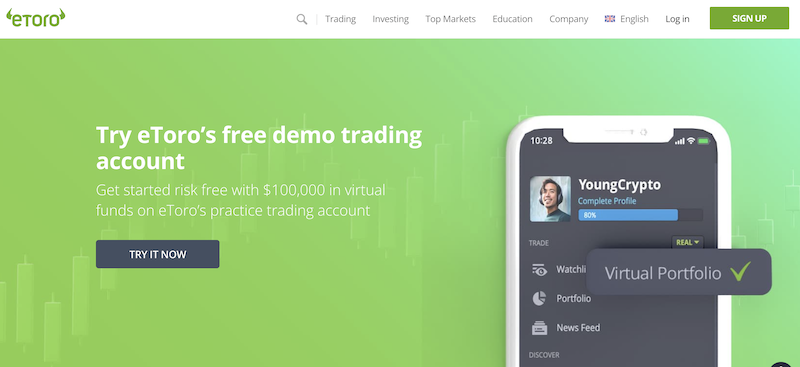 Great For Rookie Traders As Well As For More Experienced Traders
Its most significant value is its unique social trading offering, which allows rookie traders to engage in copy trading. This feature enables less experienced traders to replicate the trades of top-performing traders to get a chance at cashing in on their projected fortunes.
Even better, if you are a good enough trader and rise through the ranks, you get commissions for every trade other users to copy from you.
If you are new to trading, eToro provides a demo account that allows you to make unlimited trades, learn as much as you need, and test your strategies before investing your own money.
Now, we might not always have the money we desire to trade with. So you might be wondering if there was a possibility that you would get some extra dollars to top up your trading account.
The great thing about eToro is that it gives you a chance to get inspired and a better understanding of trading, which you can use to top up your trading account.
In this article, we'll look at all bonuses available on eToro. Some are one-off bonuses, while others depend on how far you are willing to go.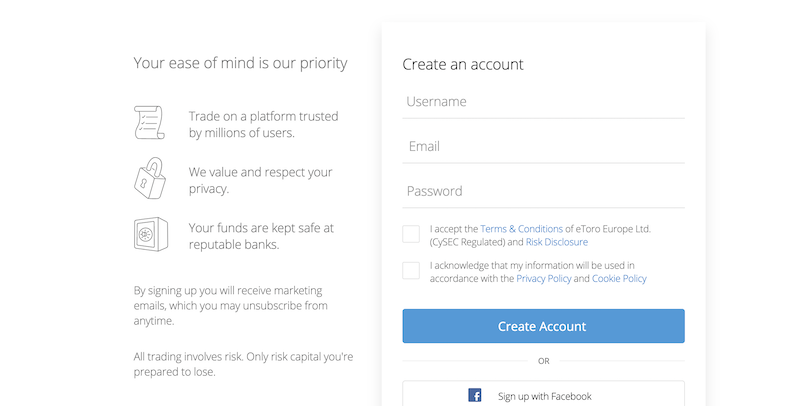 eToro Referral – Let Your Friends Get To Know eToro
It is proven that most people are first introduced to trading through referrals. eToro allows you to continue with this tradition by delivering a top product. No rewards but you and your friends get the chance to trade on a great platform. And remember that eToro is a 0% commission exchange.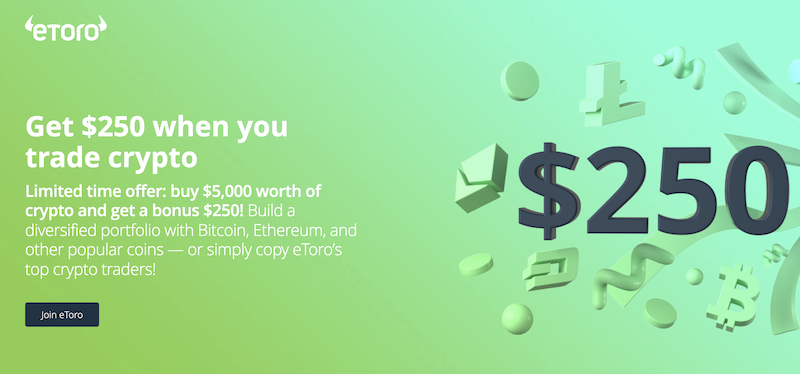 Free Crypto 0% Commission Exchange
As mentioned eToro offers in the form of free cryptos 0% commission exchange when you use their product. This means you can get more cryptocurrency than many other trading platforms. But note that this is only applicable when you make a Cryptocurrency purchase. It is a way of incentivizing users to trade in Cryptocurrencies. You can take advantage of this bonus if you're keen on amassing some Bitcoins or coins.
Free Commission on Stocks
No brokerage fee is charged by eToro when you open or close a position, but this does not apply when holding a short or leveraged position. In addition, every user pays zero commission when trading stocks, including zero mark-ups, management, and ticket fee. Other fees will, however, apply.
Unlike many other trading platforms, eToro does not add a dealing charge or quarterly management/administrative fee. It further even absorbs Financial Transaction Tax and Stamp Duty, where applicable.
For users in the United Kingdom, an extra 0.5% saving is given, with those in Ireland getting a further 0.3%, while France and Italy users receive 0.1%.
Wrapping UP
eToro is uniquely positioned for the beginner trader and offers an easy route to trading, with features like copy trading and an array of online courses via the training academy.
As always, remember that trading is a high-risk activity, and your capital is always at risk. As such, do not underestimate the level of skill and knowledge needed to be profitable and risk management.
All the best as you trade, and don't forget to take advantage of the eToro bonuses discussed above.